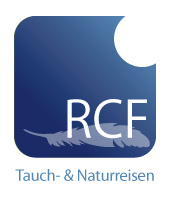 The Pacific Coast
I accepted gladly, when the opportunity of a round trip on the Pacific Side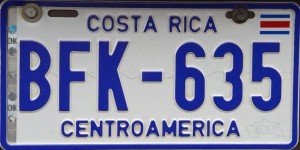 of Costa Rica was offered to me.
The tour showed too promising:
San Gerardo de Dota: cloud forest with an altitude over 3000 meters and an encounter with the Quetzal
Drake Bay: scuba diving at Cano Island during the day and a night walk to the frogs
Manuel Antonio National Park: sloths, monkeys and much more
Monteverde: the cloud forest again – but now more for fun and action (hanging bridges and zip-lining)
Guanacaste: a few more dives in the Pacific Ocean
Arenal Volcano
I could not see everything I have wished for – but most of it …
The Aras showed up…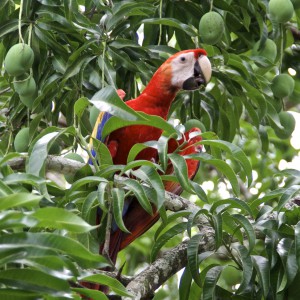 …and the "small brother" of the toucan as well…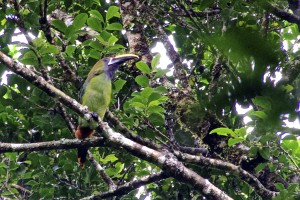 Furthermore, I took every opportunity to find the glorious, small and colorful frogs of Costa Rica.
And they appeared each night…
They had the size of a fingernail, for example the blue jeans dart frog…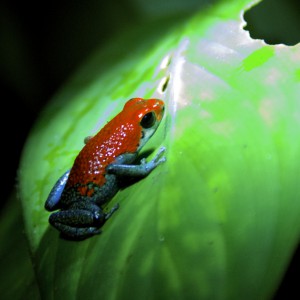 …also a little big bigger like the glass frog and the red eye tree frog…
…and then bigger than a hand, like the bullfrog…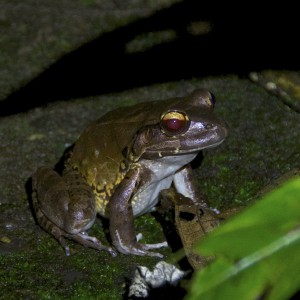 Many of the animals showed up in the deepest state of relaxation (which isn't surprising at all due to the heat and the high humidity).
Have fun while watching more pictures below…