SCUBA DIVING AROUND LAHAMI BAY
Great Seascapes but less fish…
This is offered while diving around Lahami Bay.
Impressive are the endless hard coral gardens, but disappointing is the searching for fish.
We made 11 dives within 1 week but could not spot one single shark – the only big fish we could see was a Napoleon Wrasse.
The dive sites Sha'ab Claudio and Coconut keep in my mind and make me smile still.
Sha'ab Claudio offers relaxed dives in a magnificent cave system, while we could find comparatively a lot of fish and nudibranchs around the two ergs of Coconut.
We dove with Baracuda Diving Center.
The support by the team was simply great.
Relaxed dives around Lahami are guaranteed in each case…
We booked the tour with Reisecenter Federsee.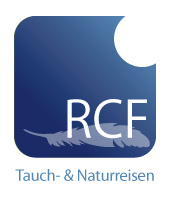 Are you interested to see some sharks of the Red Sea?
Have a look at Marsa Alam.