We reached Malapascua, a little gorgeous island located 8 km northeast from Cebu, after a 25 hours journey while heavy raining.
Our Aim: A meeting (or more) with the elegant tresher shark…
It's not that easy to see this beautiful shark as we had to get up early each morning.
The boat departs between 04:30 and 05:00 am to enable us to jump in the water during sunrise.
With small eyes (because tired) to the "big-eyed" shark…
Getting up early is worth it.
The Treshers could be spotted during each dive – sometimes close, sometimes far away, but always present.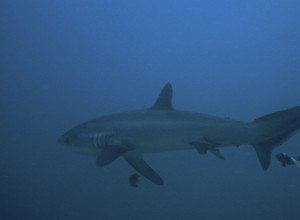 We were sitting on the ground of the sea in appr. 30 meters depth watching the sharks passing by – like watching television…
The likelihood to find the sharks is nearly 90% – maybe the best place in the world for Tresher Sharks…
By the way…
A lot smaller then the sharks but less fascinating: it took 335 dives to find my first ornate ghostpipefish.
And not only one: we saw 4 in only 2 days – amazing…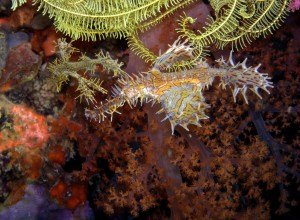 Less amazing: there is still fishing with dynamite going on around Malapascua – no fun: neither for the fish, nor for the divers
However: Malapascua is a great place for diving and really a paradise – above sea level and below…
We stayed in the beautiful Buena Vida Resort & Spa and booked with Reisecenter Federsee.
Find some images from Malapascua above sea level here.